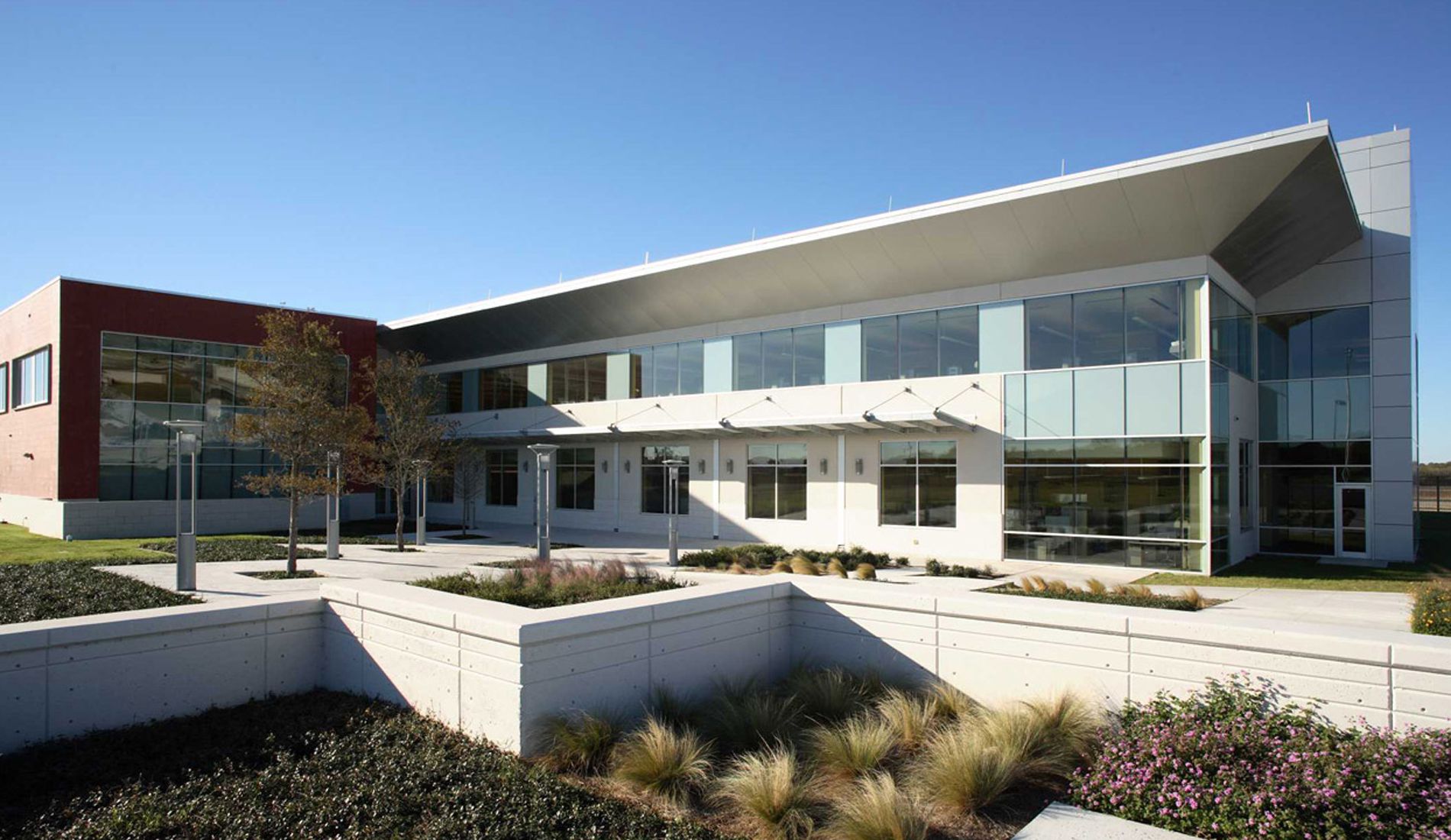 scroll down
Electric Reliability Council of Texas Control Center
Information:
117,000 sf

// Owner: Electric Reliability Council of Texas // Architect: Ellerbe Becket, STG Design // Construction Type: New
Location: Taylor, Texas (View Map)
I speak on behalf of more than 250 employees at the Electric Reliability Council of Texas' (ERCOT) Control Center—there truly is no better contractor than White Construction Company. As the primary Control Center for operation of Texas' main power grid, we shoulder a great responsibility to keep electric power flowing to approximately 20 million Texans, representing 85 percent of the state's electric load and about 75 percent of the Texas land area.  With the construction of our new facility in Taylor, we are better positioned to reduce our costs, while providing a better product to fellow Texans.  ERCOT currently manages the scheduling of power on an electric grid consisting of 78,000 megawatts of generation capacity and 38,000 miles of transmission lines. It was imperative our Taylor facility was safe and secure, as well as efficient in our consumption and output of energy.  The products used in our facility had to have longer than normal life spans and maintain high output, despite heavy use.  White Construction Company took all those factors into consideration and went above and beyond our expectations.

Thank you for managing the construction of a top-notch facility with first-class personnel.  It's always a pleasure to work with a company like yours.
- Steve Grendel, Electric Reliability Council of Texas
Central Texas ABC Eagle Award