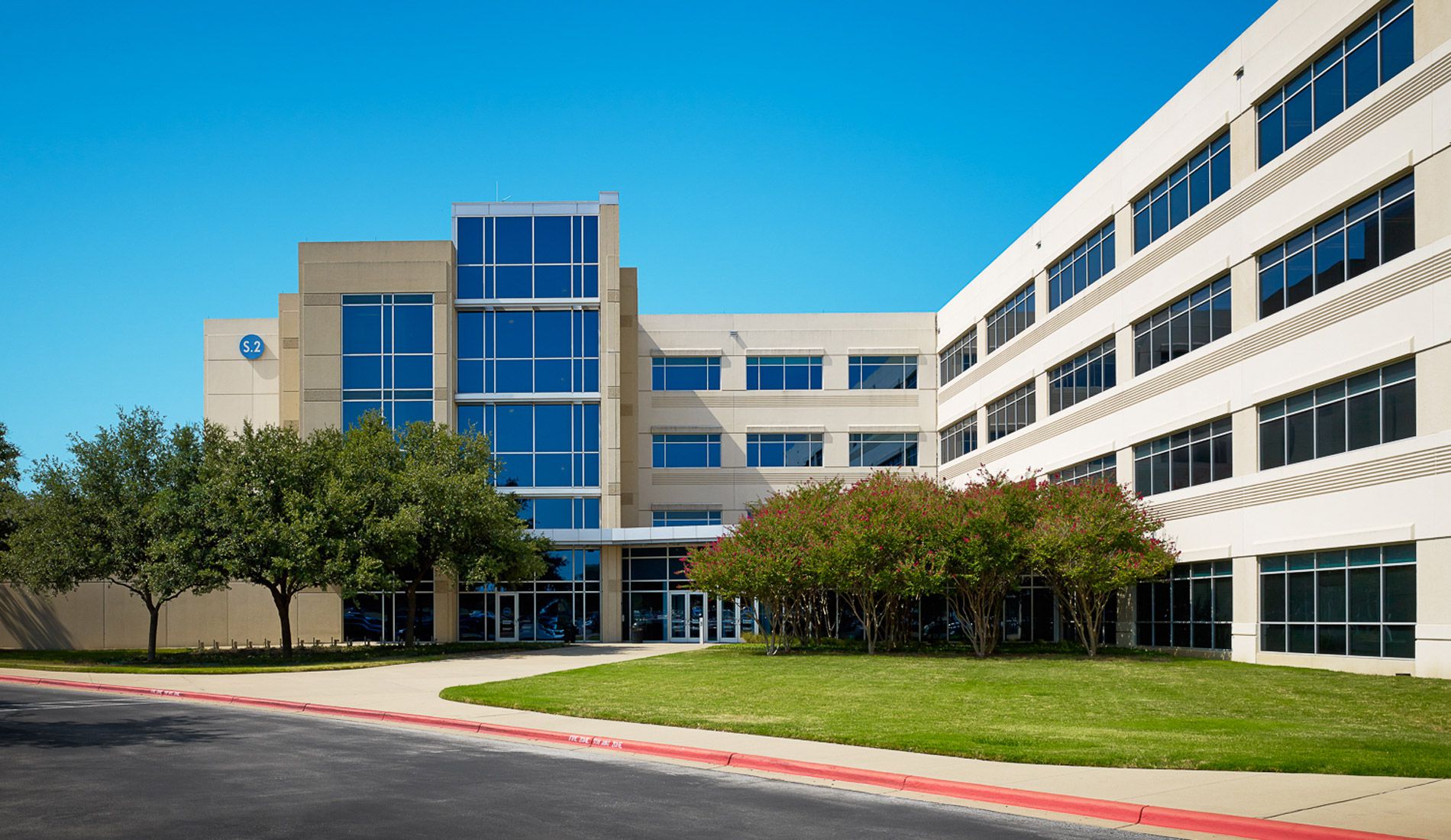 scroll down
Dell Inc. Parmer South Campus
Information:
1,283,000 sqft

// Owner: Dell Inc. // Architect: STG Design // Construction Type: New
Location: Austin, Texas (View Map)
Given our excellent working relationship completing its corporate headquarters, Dell Inc. chose White Construction to build this five-building complex housing engineering offices, research and development laboratories, and data center, all in just 24 months. The first three buildings feature large areas of open offices on raised computer flooring. The link is a 48,000 square-foot, one-story building that connects PS2 and PS3 buildings. Completing the campus quadrangle is PS4, a state-of-the-art facility that houses laboratories for extensive research and development.
National ABC Eagle Award