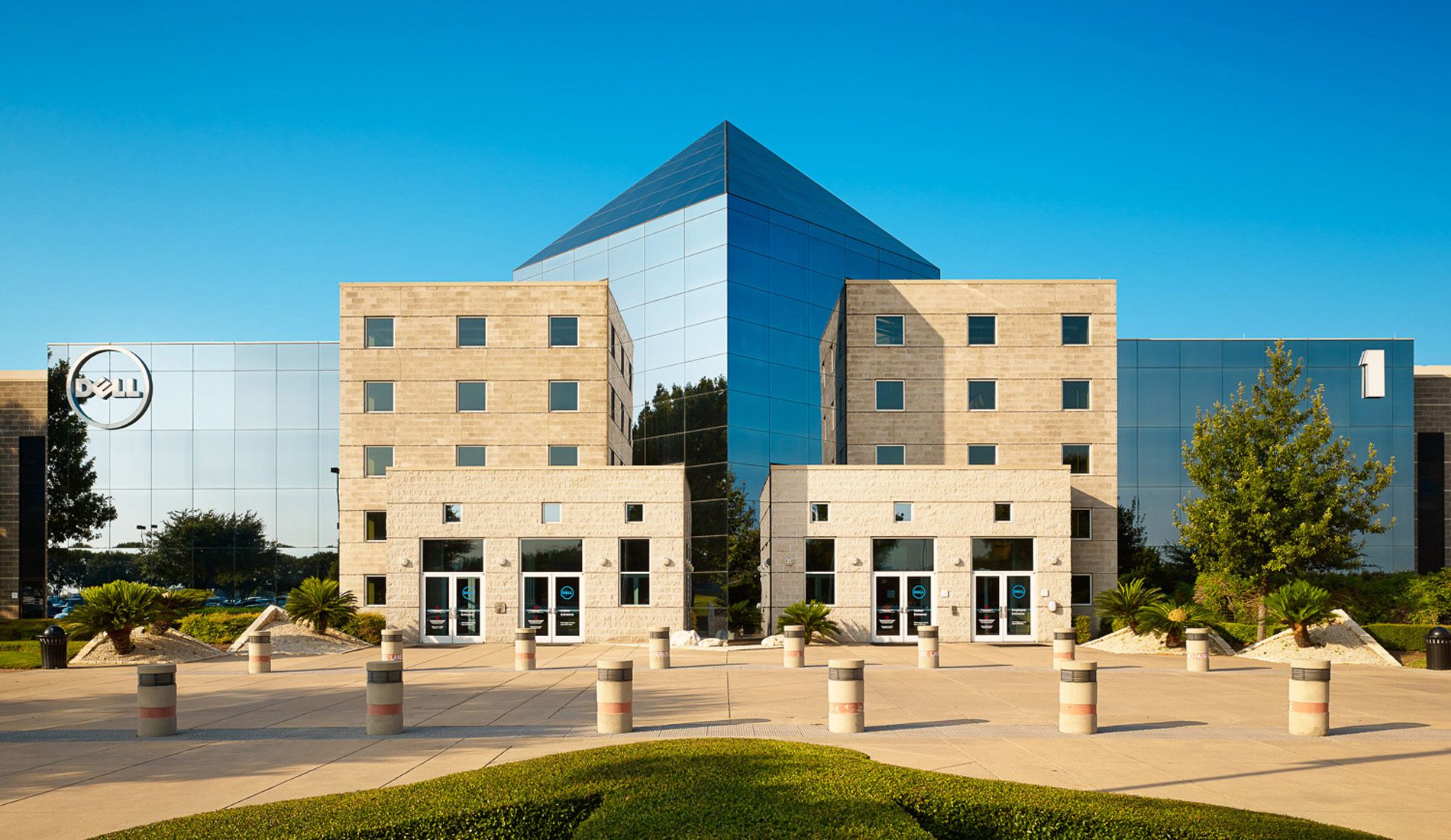 scroll down
Dell Inc. Headquarters & Round Rock Campus
Information:
1,272,000 sf

// Owner: Dell Inc. // Architect: STG Design // Construction Type: New
Location: Round Rock, Texas (View Map)
Working on an accelerated timetable, we built these flexible, cost-effective office buildings to house Dell's corporate headquarters for worldwide operations in Round Rock, Texas. The construction was completed in multiple phases over a span of eight years. 
The project was constructed under a "fast-track" schedule. Structural drawings were issued in several packages and involved numerous changes as the design of the building was finalized. White Construction did an excellent job of keeping up with the changes and making sure the subcontractors had the latest drawings and were aware of the changes as well. I also appreciated White Construction's open communications with us during construction. Their team was very helpful in keeping us informed of progress and sending us requests for information in a timely fashion. We were also very pleased with the quality of the construction. White built and erected the three-story concrete tiltwall panels with apparent ease.
- Ann E. Piazza, PE, L.A. Fuess Partners Engineers