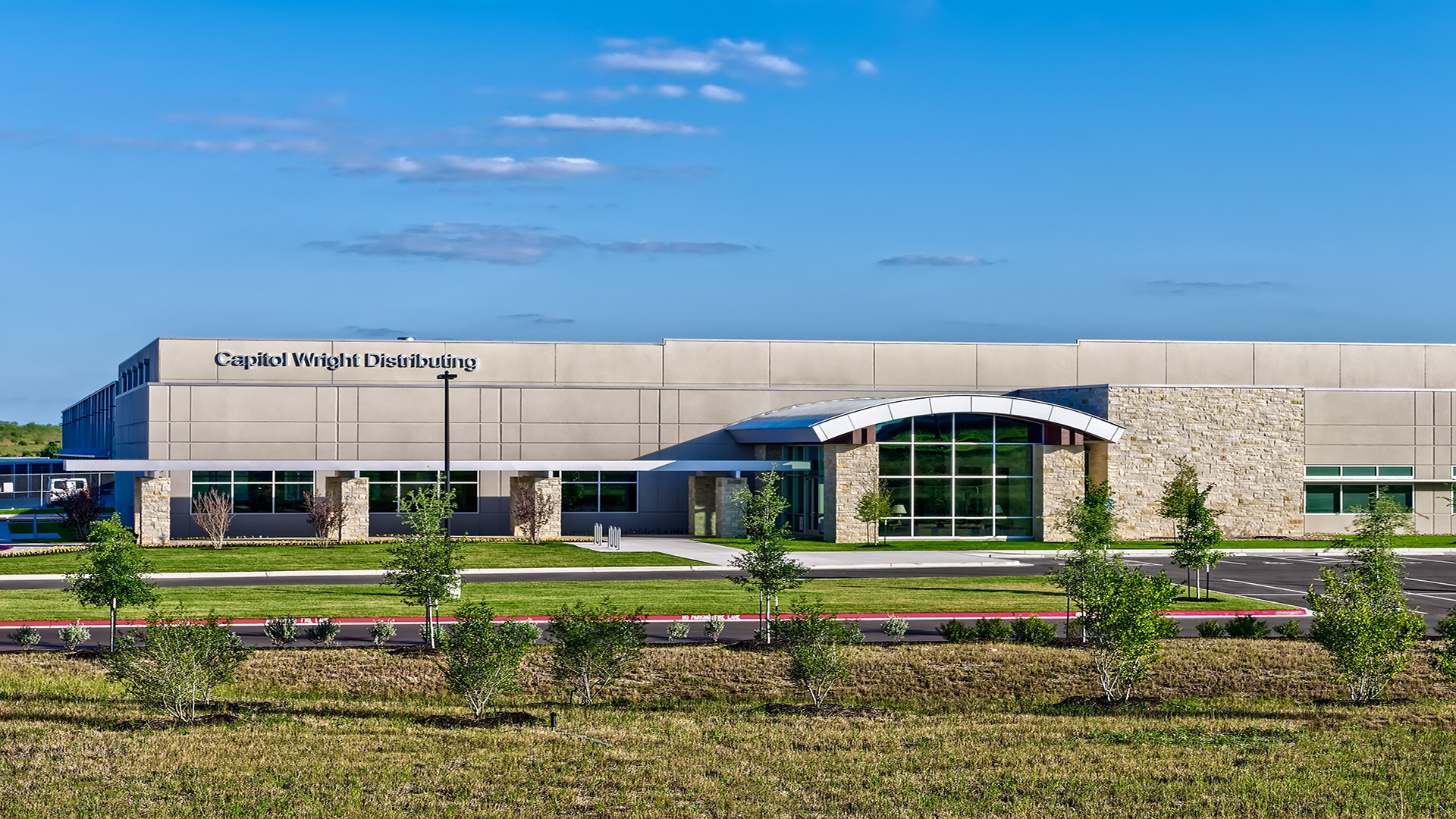 scroll down
Capitol Wright Distribution Warehouse
Information:
439,000 sf

// Owner: Capitol Wright Beverage Company // Architect: HDA Architects // Construction Type: New
Location: Manor, Texas (View Map)
This new 439,000 sf corporate headquarters office and distribution warehouse facility includes 39,237 sf office space and 25,848 sf of ancillary space with general storage, sign shop, and POS storage. An additional 13,000 sf mezzanine office space is situated above the ancillary space.  Site work on the 117 acres included water, storm, and sanitary systems to support the building as well as sedimentation and water quality ponds. Creation of a large creek on the south side of the site re-established wetland on the property.
Austin Business Journal Commercial Real Estate Award