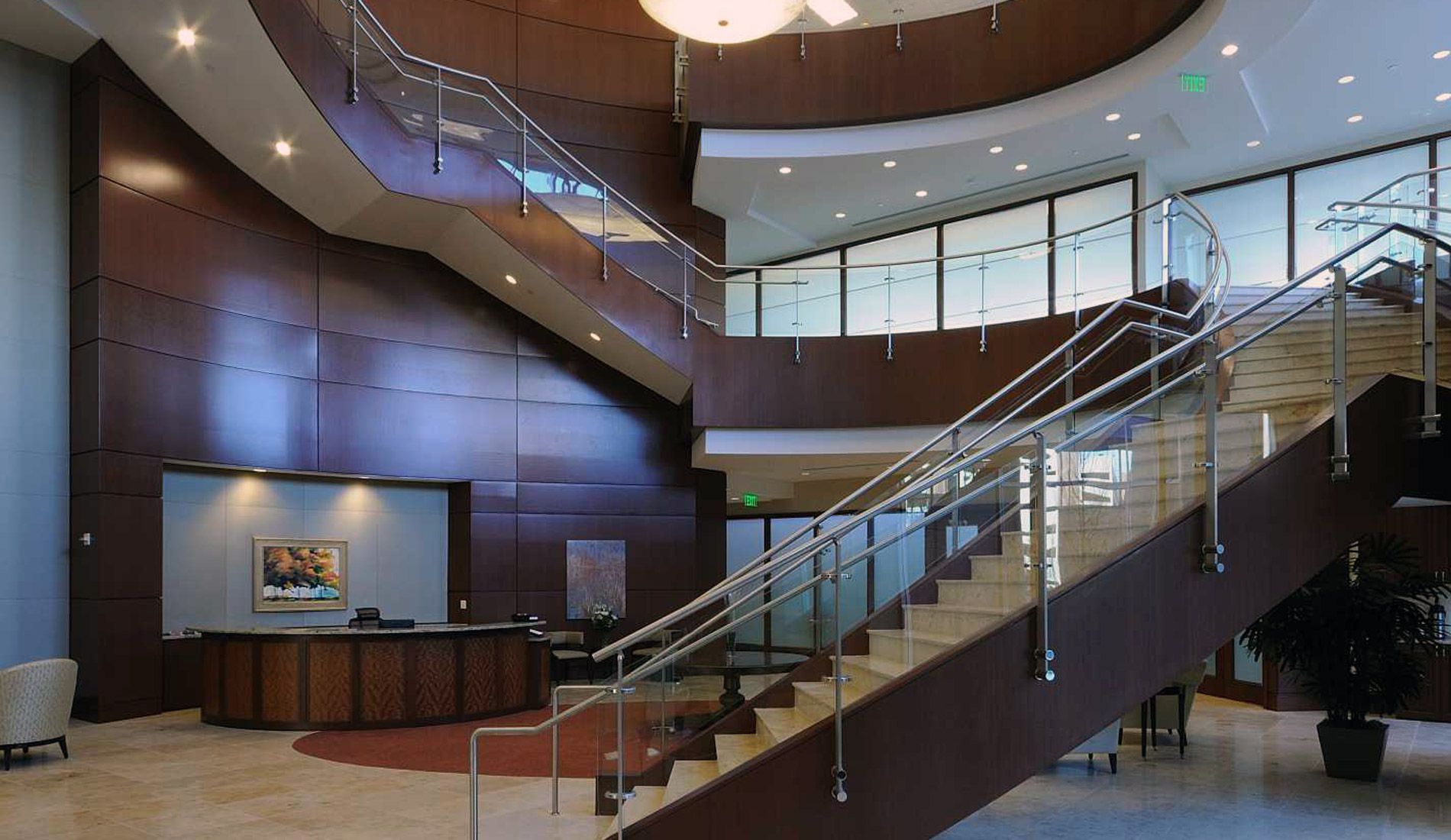 scroll down
Brunini, Grantham, Grower & Hewes, PLLC Law Offices
Information:
50,000 sf

// Owner: Brunini, Grantham, Grower & Hewes, PLLC // Architect: Jova Daniels Busby // Construction Type: Interior Finish-out
Location: Jackson, Mississippi (View Map)
The most notable and challenging feature of this project was the elliptical-shaped monumental stairs spanning three floors. Mahogany veneer panels were applied to the sides, limestone installed over the treads and risers, and a continuous glass handrail system installed along the entire length. The result is breathtaking.