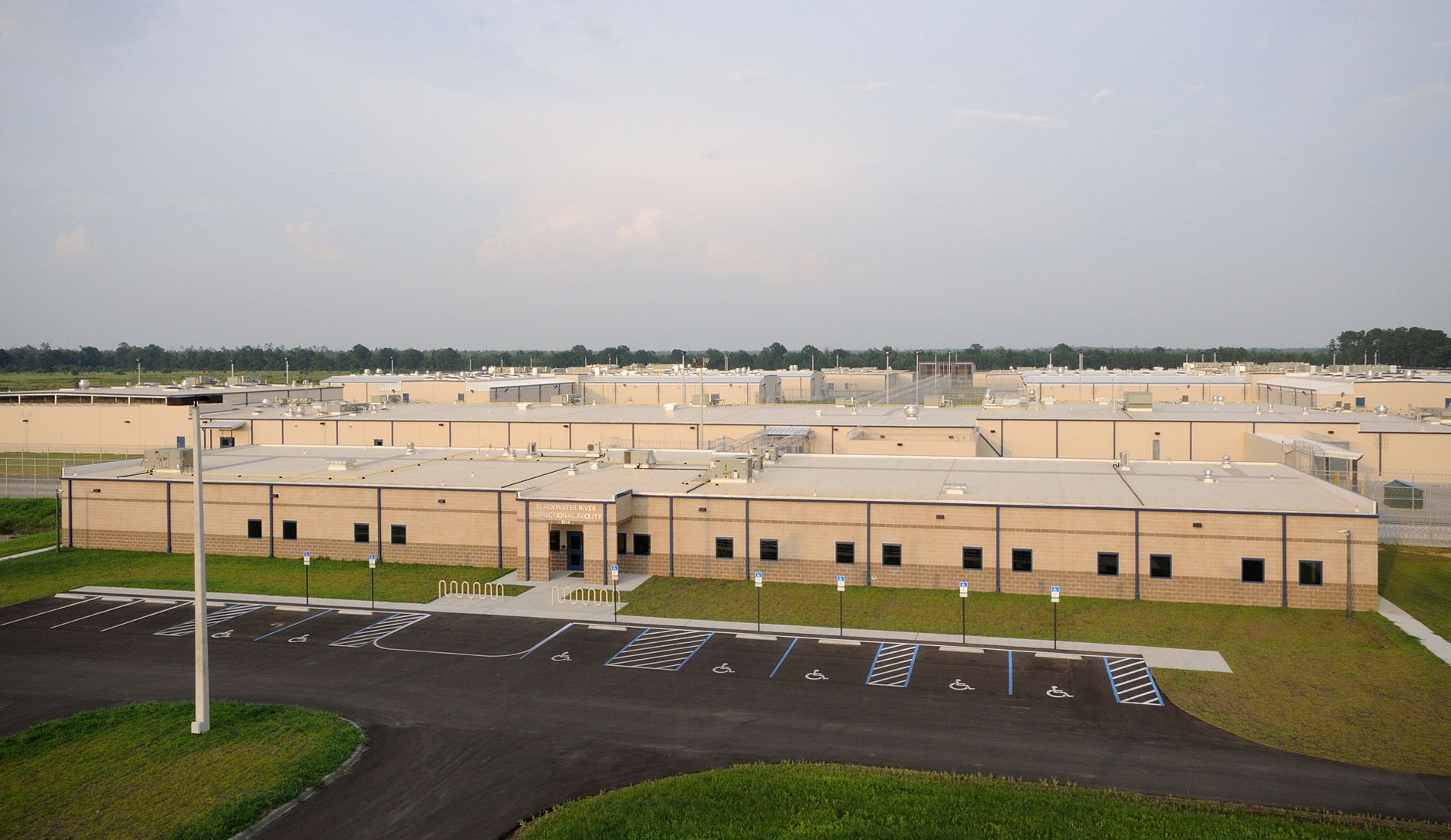 scroll down
Blackwater River Correctional Facility
Information:
400,000 sf

// Owner: The GEO Group, Inc. // Architect: Argenta Architecture // Construction Type: Design-Build, New
Location: Milton, Florida (View Map)
White Construction's leadership and unwaivering devotion to this project exemplify strong moral fiber and character. The company's exceptional work ethics and outstanding work performance gives your company a high rating among construction companies. The successful completion of this project is due, in large part, to the quality of workmanship of each team member involved in the design and construction process.
- Thomas Wierdsma, The GEO Group, Inc.
LEED Gold

Mississippi ABC Merit Award