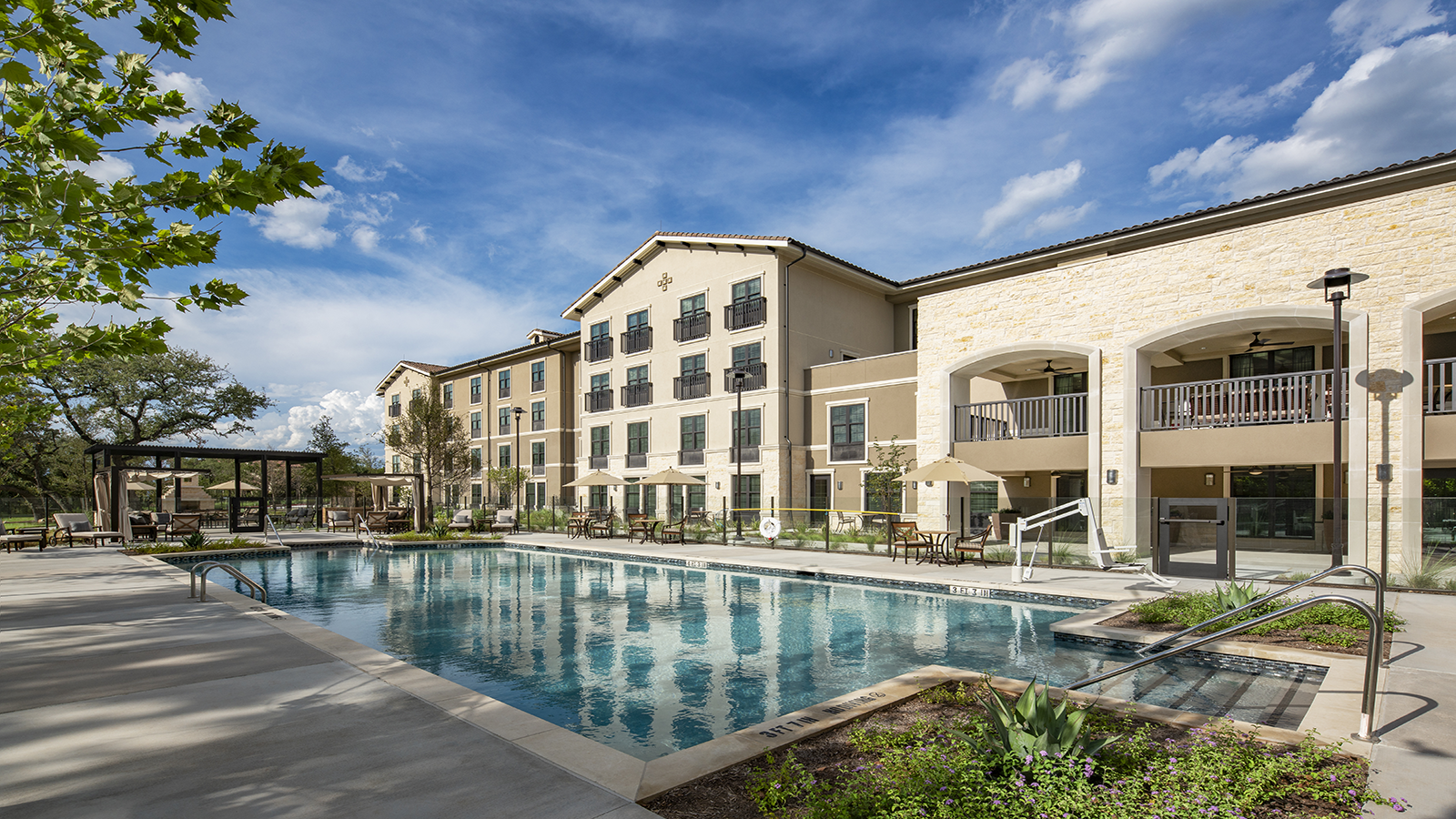 scroll down
Belmont Village Senior Living Lakeway
Information:
132,000 sf

// Owner: Belmont Village // Architect: Morris Architects / Huitt-Zollars // Construction Type: New
Location: Lakeway, Texas (View Map)
White Construction not only preaches 'safety, quality and integrity' but truly embodies those concepts. From the owner, Neel White, to our specific project staff, each and every person we deal with at WCC continue to impress with their values. Never once have I felt White Construction was making a suggestion with profit  in mind. Everything they bring to the table adds value, each and every time.  
- Mark Maclaine, Development Manager, Belmont Village 
In 2014, WCC began a wonderful partnership with Belmont Village LP, one of the nation's leading providers of quality senior living communities. After the successful completion of an award-winning facility in Westlake Hills, we were thrilled to build this second facility in the beautiful hill country, near Lake Travis.
This project, located in Lakeway, provides 162 residential units offering a range of services including independent living, assisted living and memory care. The four-level facility was carved into the limestone hills of Lakeway. The cast-in-place concrete structure provides 132,000 sqft of living space, a commercial kitchen, multiple dining rooms, a screening room, wellness center, salon, and many public areas for residents and guests. Outdoor living spaces include a swimming pool, fireplace, putting green, and natural pond. Few retirement spots are more beautiful. 
Central Texas ABC Eagle Award

Mississippi ABC Merit Award