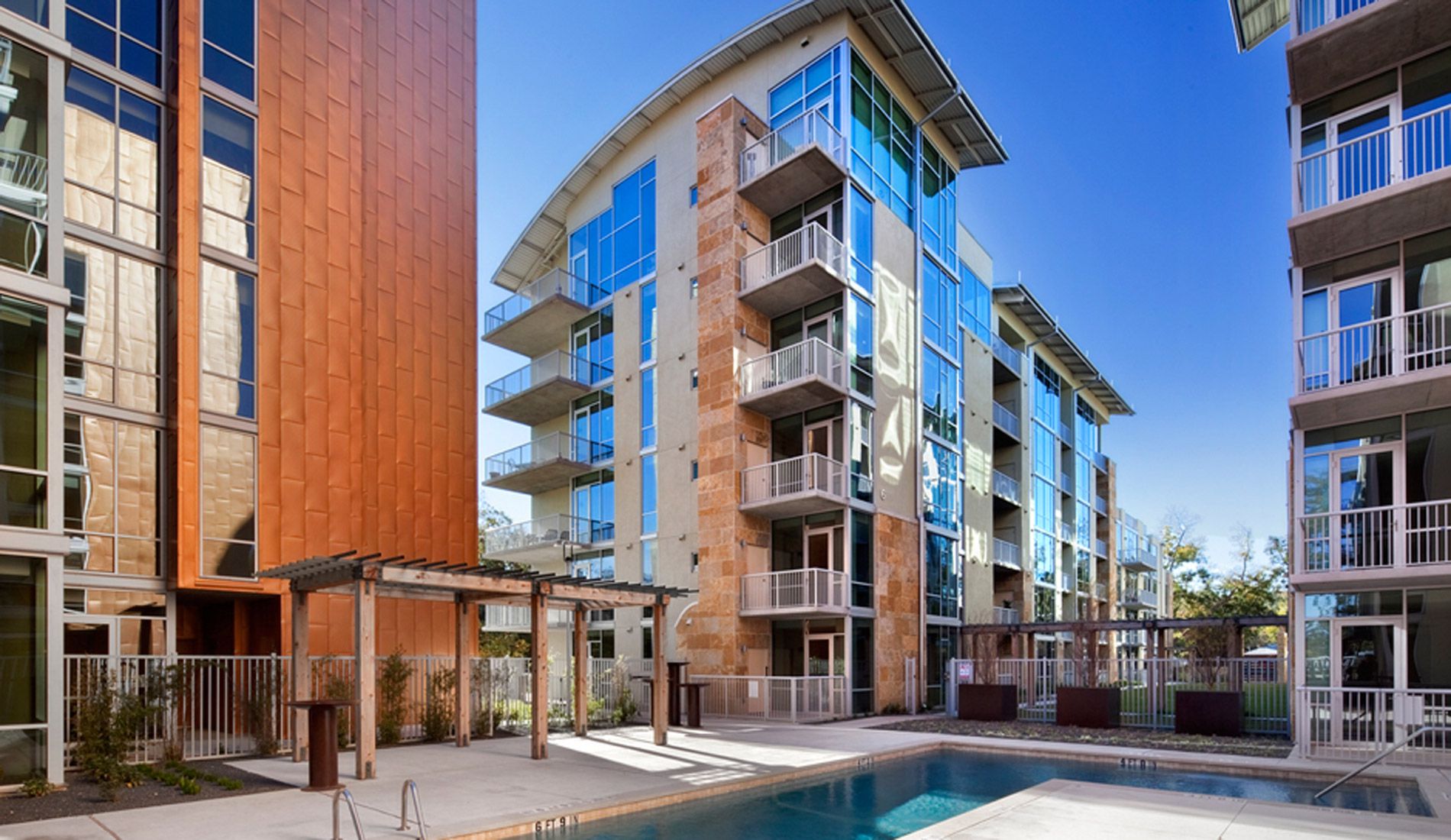 scroll down
Barton Place Condominiums
Information:
602,000 sf

// Owner: Barton Place, LLC // Architect: Boka Powell // Construction Type: New
Location: Austin, Texas (View Map)
Strategically located in the heart of Austin, the project includes six separate five-story condominium buildings on top of a two-level underground parking garage. The 270 living units include one-, two- and three-bedroom configurations. The exterior façade consists of glass curtainwall, punctuated with natural stone, stucco and metal panel veneers. The roof areas are accented with western red cedar canopies and standing seam barrel roofs. A relaxing central courtyard with swimming pool, cabana and open lawns divide the property longitudinally.
Austin Energy Green Building 3 Star Rating