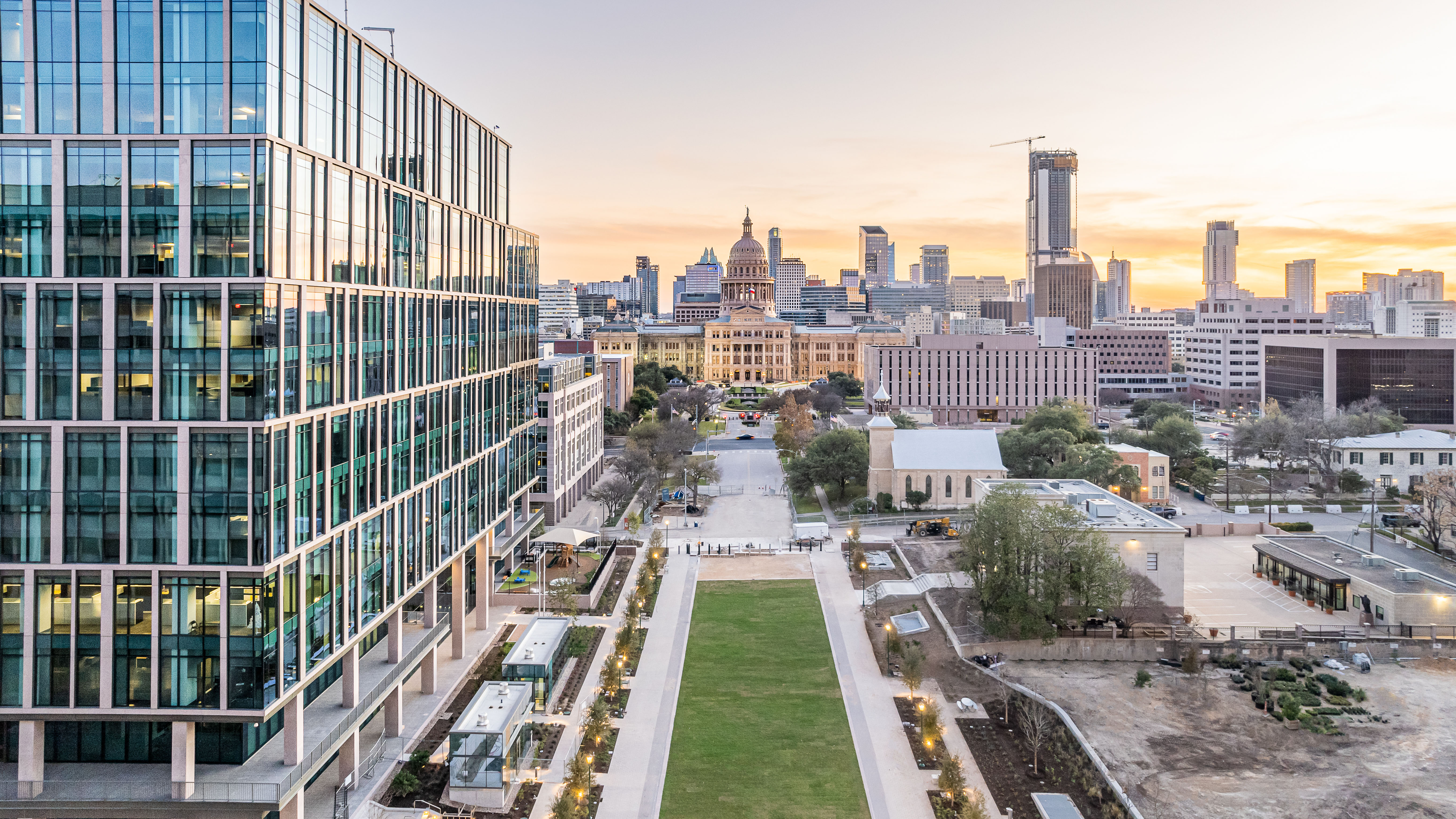 scroll down
Barbara Jordan State Office Building
Information:
416,000

// Owner: Texas Facilities Commission // Architect: Master Architect: Page / Southerland Page, Inc. Architect of Record: Kirksey Architecture // Construction Type: New
Location: Austin, Texas (View Map)
The State of Texas, through its Texas Facilities Commission, has reimagined the capital complex in downtown Austin. Its Master Plan features the state's iconic pink granite capitol as its anchor and is characterized by grand civic spaces, shaded pedestrian-friendly streets, and connections to the surrounding community. The plan's first phase includes two new office buildings and five levels of underground parking, which provide a base for a new pedestrian-oriented Texas mall.
White Construction built one of the first two buildings at 1601 Congress - the Barbara Jordan State Office Building. The 420,000 sf 12-story office building features conferencing facilities and an assortment of amenities for government operations, including the State's Child Care Facility. A food service operation supports the building's activities on the first floor facing and serving the Texas Mall. The café/restaurant space is accessible to State employees and visitors. The second floor is a Conference Room Level for State functions.
Austin Business Journal Commercial Real Estate Award

ULI Impact Award