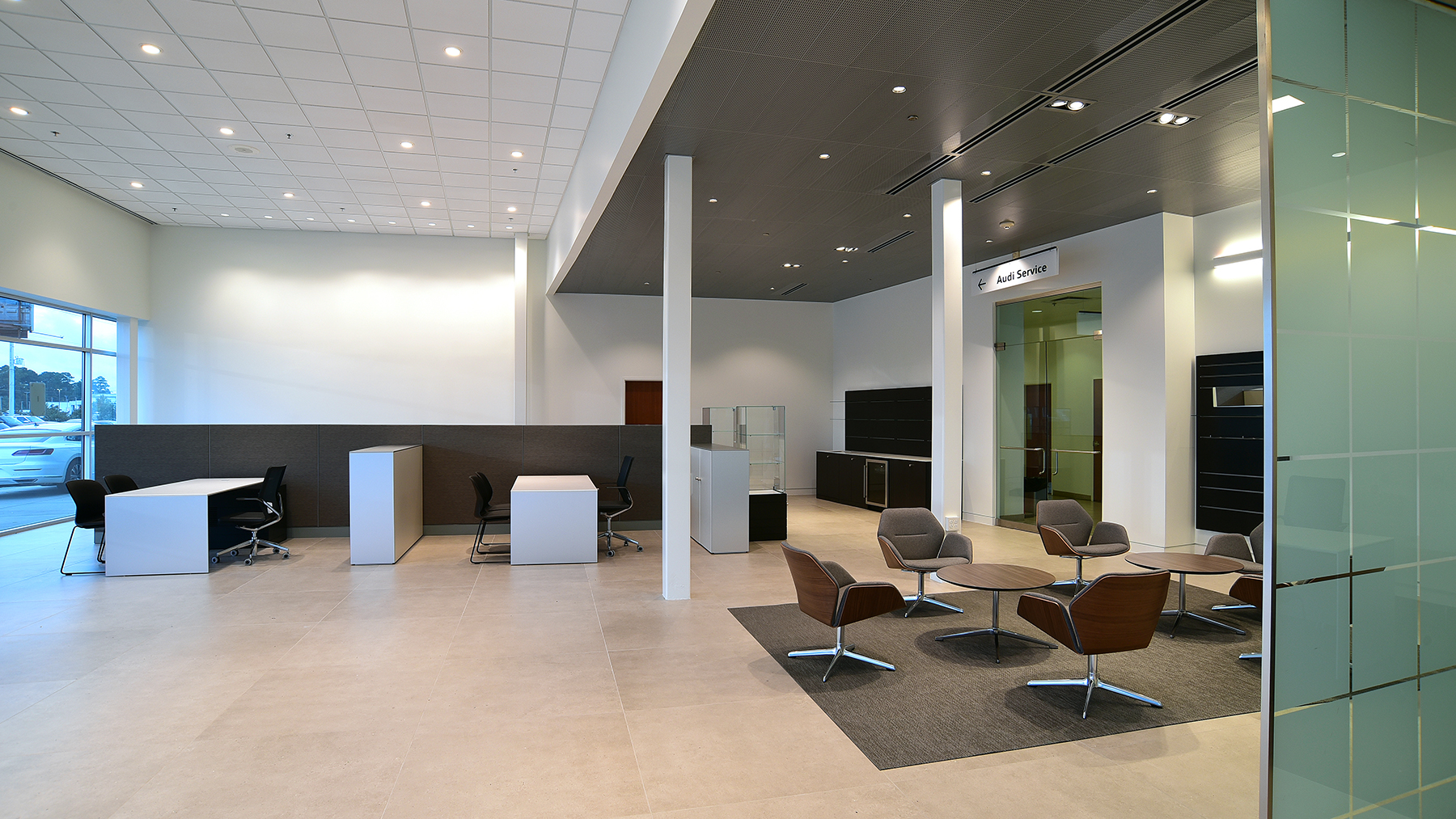 scroll down
Audi of Jackson Remodel
Information:
4,500 sf

// Owner: Richey Jackson LLC // Architect: JBHM Architecture // Construction Type: Interior Finish-out, Remodel
Location: Jackson, Mississippi (View Map)
White Constriction Company was selected as the General Contractor on the Audi Dealership remodel for Ritchey Jackson LLC in Jackson, Mississippi. This 4,500 SF renovation was designed in accordance with Audi standards by JBHM Architecture. WCC worked alongside JBHM and Ritchey Jackson LLC to finalize the design.
This is our second opportunity to work with this great client, and we look forward to a long-lasting relationship.