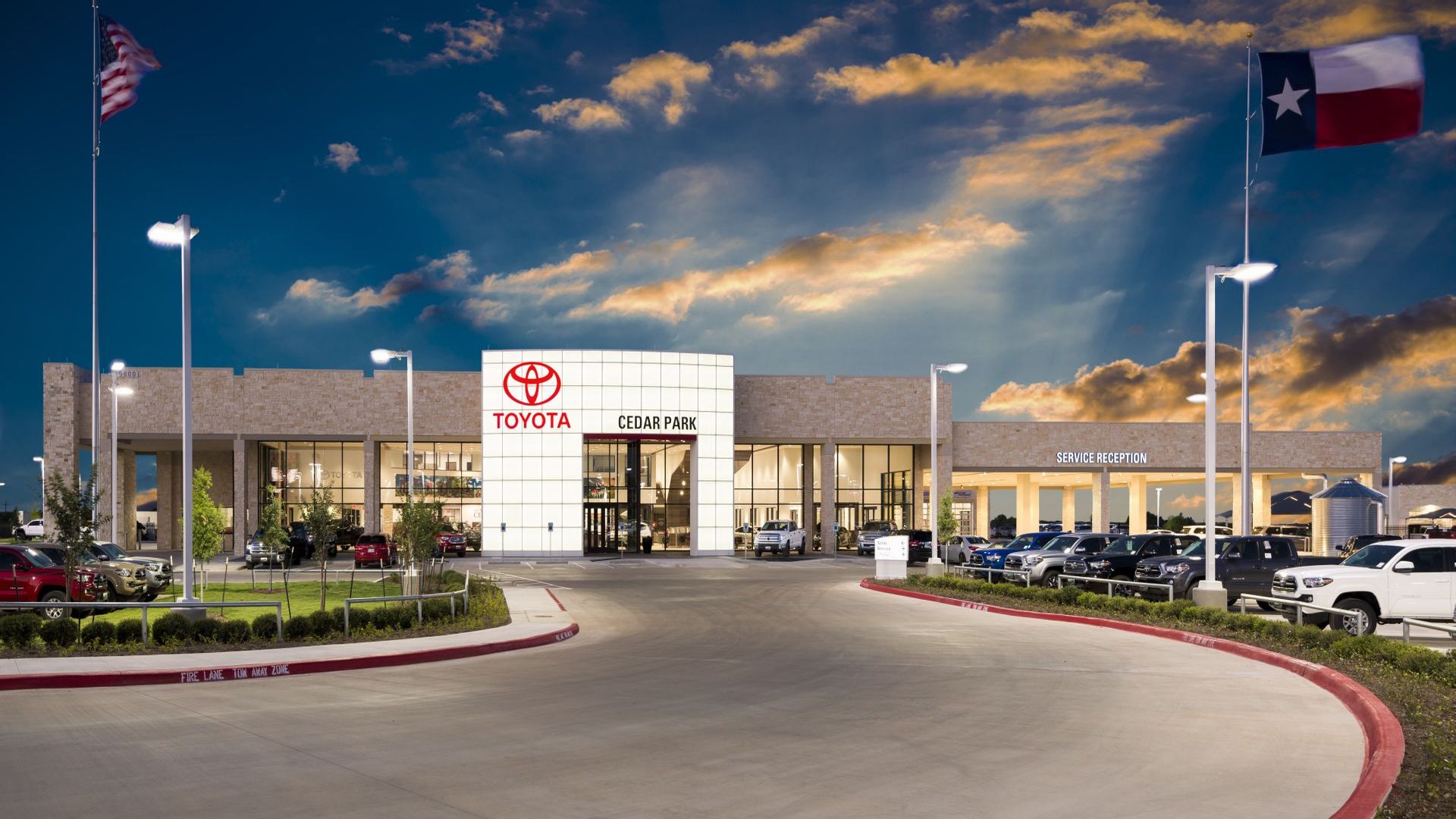 scroll down
Toyota of Cedar Park
Information:
60,000 sf

// Owner: Gulf States Toyota // Architect: Gensler // Construction Type: New
Location: Cedar Park, Texas (View Map)
Ultimately, and thanks in a large part to the White team, in May 2017 the Toyota of Cedar Park project came to retail life and began servicing the Cedap Park community. Thank you for taking the time to assign the proper staff...all putting their hearts and souls into our concept and making it functional and effective.
- Robin Maas, Director, Dealership Management, Gulf States Toyota 
White Construction Company built a "state-of-the-art" automobile dealership for Gulf States Toyota in Cedar Park, Texas, a rapidly growing northwest suburb of Austin. The project centerpiece, a two-story 60,000 sf building, houses an expansive showroom, administrative offices, parts department, and a spacious 12,000 sf covered service area. Amenities include a drive-up car wash, multiple detail bays and dedicated window tinting room. The building, situated on a 20 acre-site, is surrounded by automobile display space that required significant site work and included over 442,500 sf of concrete paving.
Central Texas ABC Eagle Award

Mississippi ABC Merit Award

LEED Certified