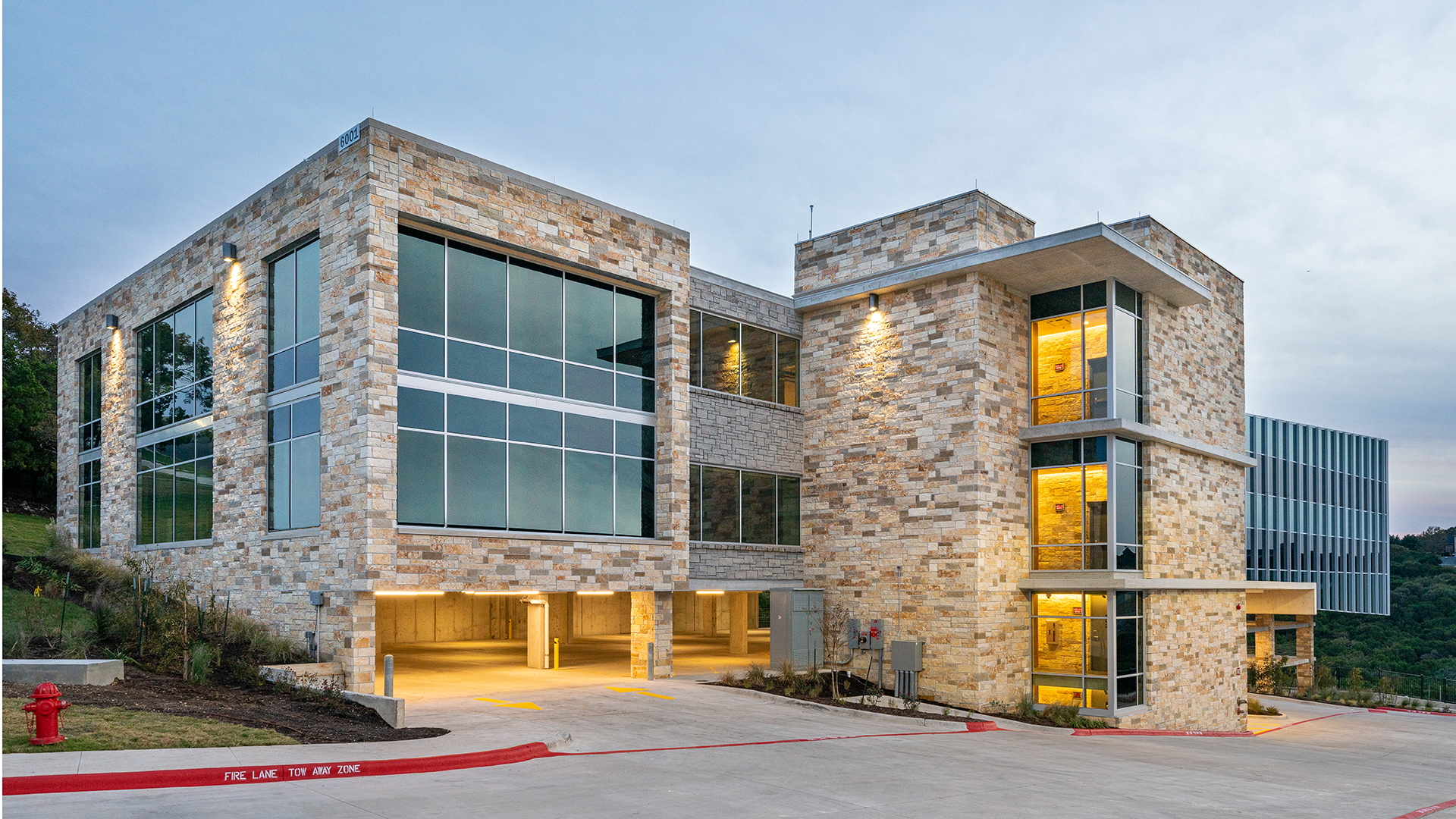 scroll down
Davenport 360
Information:
73,440 sf

// Owner: Davenport 360 LLC // Architect: Studio8 Architects // Construction Type: New
Location: Austin, Texas (View Map)
"The entire White team did a fantastic job working with us from early budget estimating to the maintenance of that budget through construction documents and ultimately through the building process.  Their commitment to the common goal of quality, cost and schedule helped bring this beautiful building to fruition." - Paul Detke, AIA, Principal - Studio8 Architects
This project is the quintessential example of a modern Austin Hill Country corporate development. Located in northwest Austin's beautiful hills, just off the truly 360-degree views of Loop 360 - Capital of Texas Highway, the building, incorporates modern design and construction components beautifully into the Davenport development.
The five-story office building and parking garage core-shell structure has 32,473 sf of office space on two levels and 41,003 sf of parking in three levels below.  The building features a stone veneer façade and electrochromic glass windows to automatically tint to maximize natural light, reduce heat and glare, and provide unobstructed views of one of the most beautiful areas of Austin.
 
Central Texas ABC Merit Award