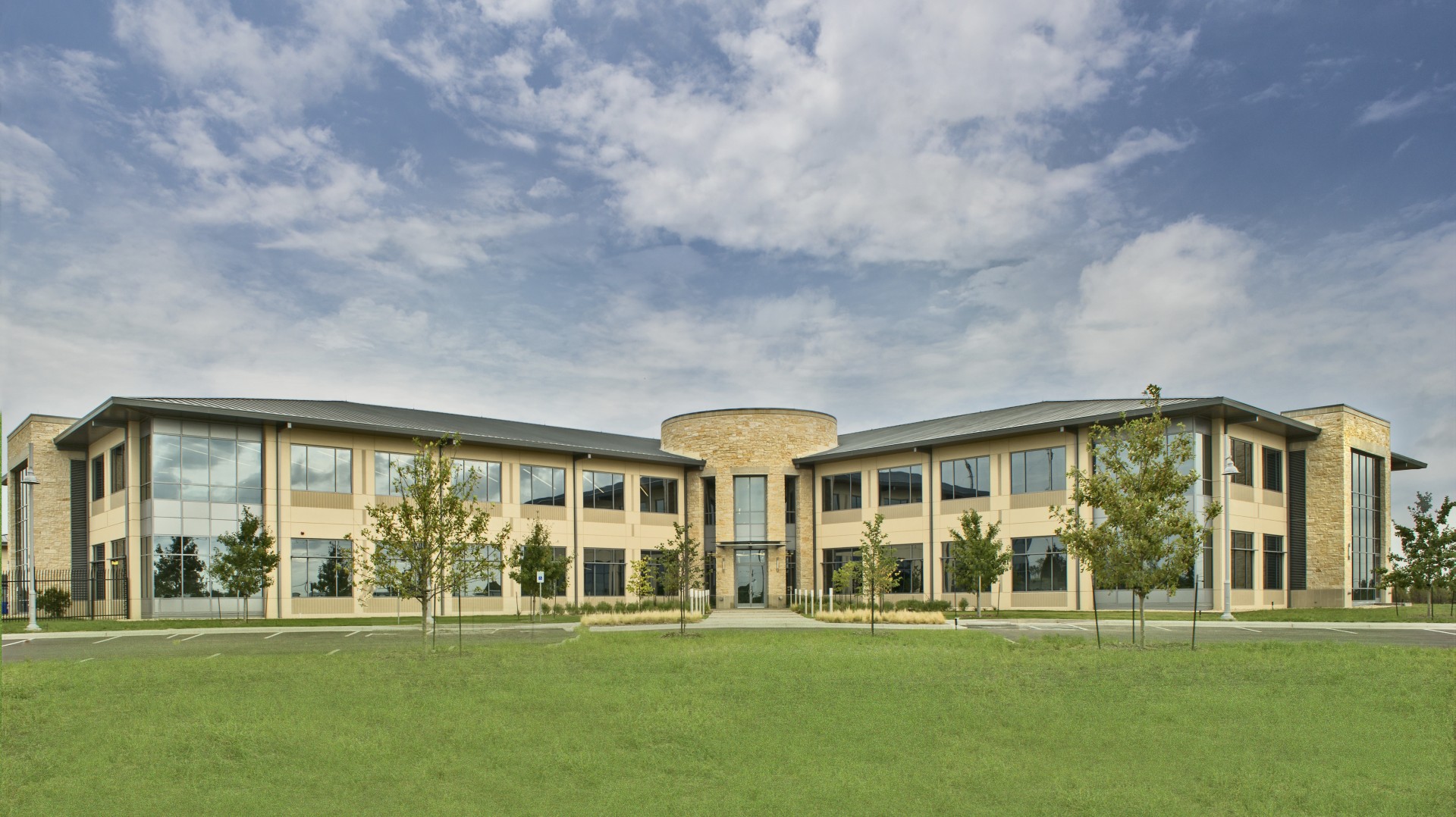 scroll down
Brazos Electric Power Cooperative Headquarters
Information:
105,800 sf

// Owner: Brazos Electric Power Cooperative // Architect: HKS Inc. // Construction Type: New
Location: Waco, Texas (View Map)
White Construction Company took ownership of the project's success and consistently led their subcontractors to perform their tasks to the required design standard. They provided alternative ideas when issues with noncompatibility of products or aesthetic issues were encountered, and assisted us in creating the end-state that we desired." 
-Clifton Kamei, Executive VP and General Manager 
Brazos Electric Power Cooperative, Texas' largest and oldest generation and transmission electric cooperative, provides reliable and economic wholesale power to  sixteen distribution cooperatives and one municipal utility. To better serve its clients, they partnered with White Construction Company to construct a new headquarters situated on a 72-acre greenfield site in south Waco.  The facility houses a two-story administration building that provides space to manage and operate the grid and generation facilities, a warehouse building with partial mezzanine, and a vehicle building.
Central Texas ABC Eagle Award

LEED Certified